Relax Dryer(Tensionless Drying Machine)
2017-07-04 18:01:25 Scource:Dezhou Deguan TextileMachinery Co.,Ltd. Click: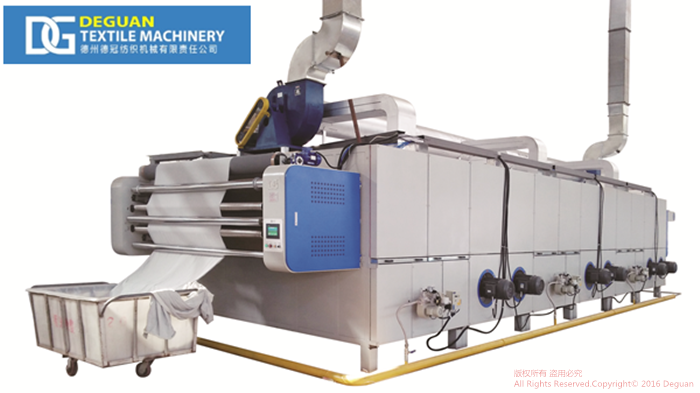 Introduction
The relax dryer machine is used for tubular and open fabric with oil/steam/gas heating source. It is designed with three layers, which is provided and operated by customer with most reasonable, suitable and advanced design, better than single/double/five/seven layers dryer machine.
Each layer's speed of our machine could be adjusted by motor equipped with inverter.
Each chamber's temperature could be controlled and adjusted automatically.

The fabric could be kept going through chambers without any tension during the drying process.
We could supply different models based on customer's personal requirement:
* Tubular or Open Width fabric
* Cotton or Polyester fabric
* Fabric Width and Working Width
* Single Pass/Double Pass/Multi Pass
* Heating Source of Thermal Oil/ Steam/ Natural Gas

DGHG-1800mm/2400mm/2800mm/3200mm/3600 mm, with 2-8chambers, you can choose the most suitable and correct model.

Our machines are equipped with conveyor belt made of PTFE material, it could bear high temperature and not
pollute the fabrics with non-staining.
Basic Info & Technical Data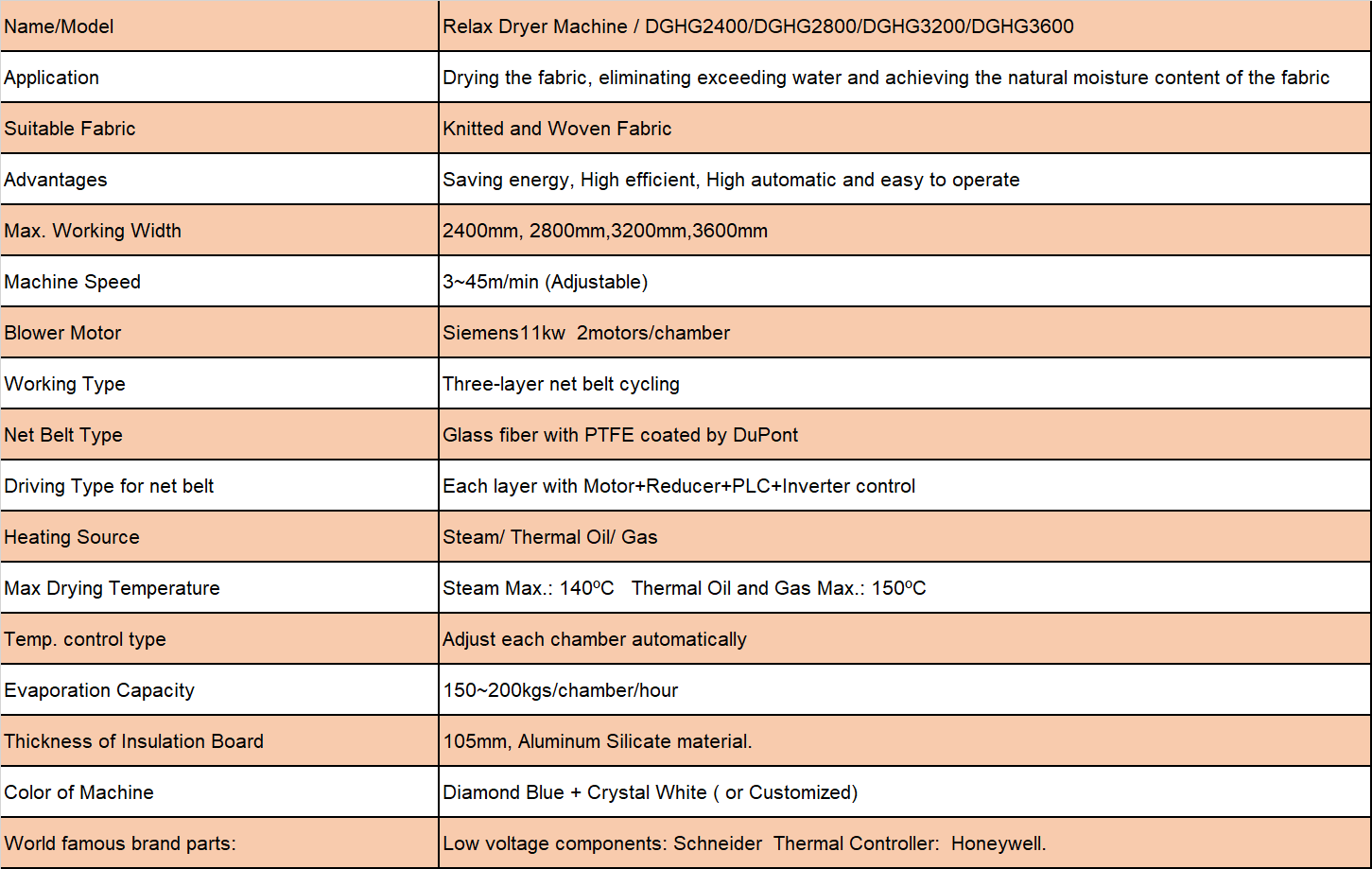 Advantage:
The earliest and best manufacturer of Tensionless Dryer in China
Machine applied more advanced technology than others, thicker material, famous brand parts, the quality is better than any other supplier.
The machine body and frame is made of in one step forming, no part divided and should be installed, no possible quality and sealing risk.
The specific detail part, including nozzle, heater, even driven method, conveyor belt, etc, are all improved with more scientific technology.
The chamber's size is specially designed for container transportation and easy load/unload shipment for customer.
20-years experinced engineer team could offer your customized design with drawing and producing.
Offer customer the actual data and true feedback from end user, no overstate words for temporary business.
Nobody could copy our technology and production principal, only copy our words and pictures to make custom confused.
With advanced technology and best quality, we make sure that you can get satisfied products based on our pleasant cooperation.
Video of machine runing could be offered according to your request.