The Open Width Compactor machine is used for open width cotton fabric pre-shrinking process.

With consist of Pin&Chain Entry system, Compacting unit, Exit unit, the fabric could be processed directly after drying machine, therefore you can get a stable size, qualified shrinkage and soft effect, and obtain satisfactory result.

Based on different fabric width, we can provide the following machine models: DGLS-2200mm/2400mm(standard)/2600 mm

Our standard heating source is Electricity, east and flexible for most customers and countries. Thermal Oil and Steam are also available by standard equipment connection.

Our Open Width Compactor machine is mainly used for cotton and other natural fibers,
***The machine can NOT be used for synthetic fabrics.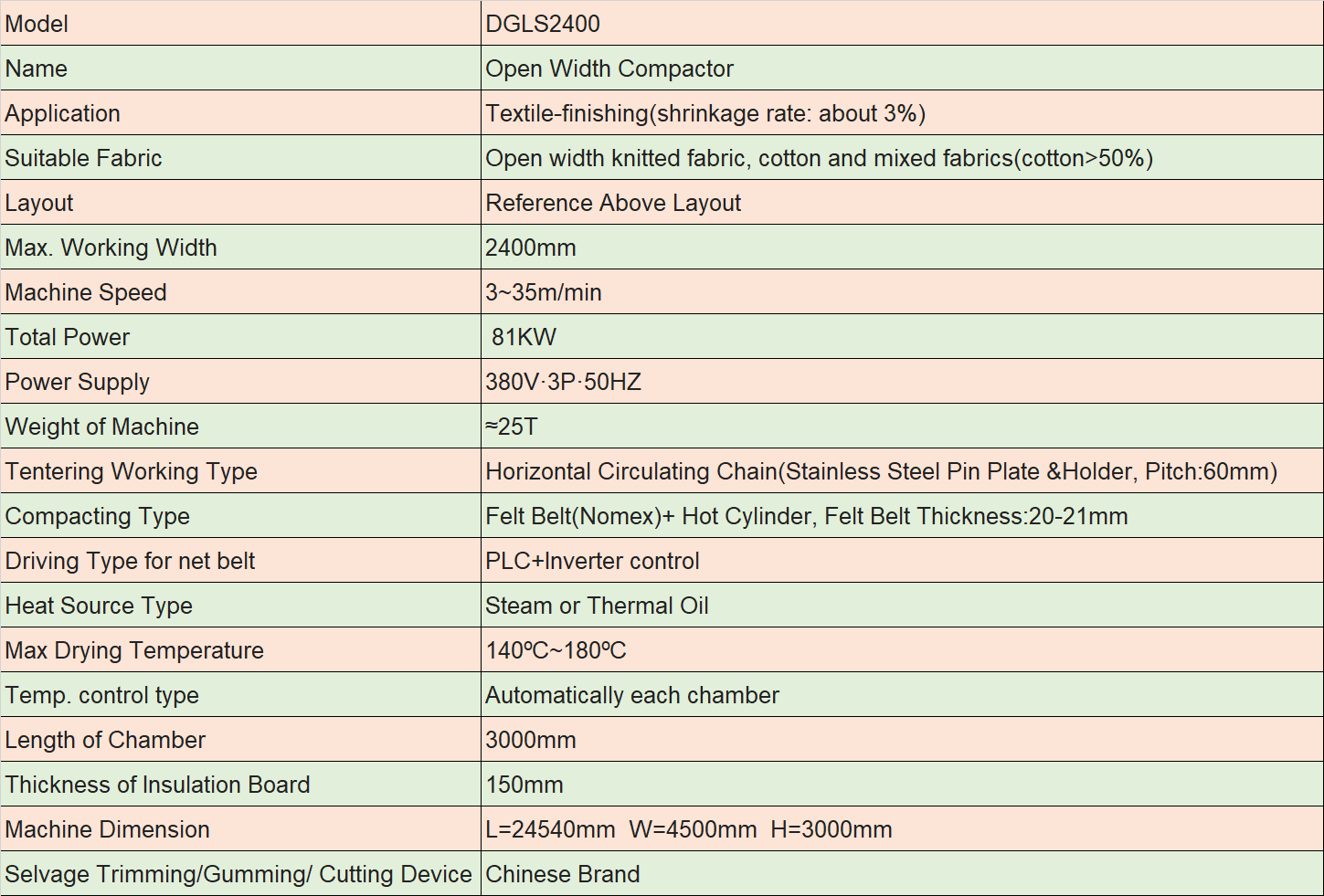 Advantage:
We possess the upgrade and design ability with our professional technical team, your customized design could be changed into drawing.
With advanced technology and best quality application, we guarantee that you can get remarkable machine and benefit from our trust-worthy cooperation.